What Is An Ingress Protection (IP) Rating?
Ingress Protection (IP) not to be confused with Intellectual Property (which is a whole other subject), is defined as the degrees of protection provided by enclosures. We are often asked for transit cases with an IP rating and there are several options available. The original British Standard dates back to 1992 and is detailed in BS EN 60529, a cure for insomnia if ever there was one. The standard describes the protection provided for electrical enclosures but has been used more generally for transit cases, this only applies to cases when closed, once the case is open any IP rating is cannot apply. The designation is indicated by IPXXXX, the first X is a number between 0 & 6 indicating ingress of foreign objects, 0 being not protected and 6 being dust-tight, the second X is a number between 0 & 8 indicating ingress against water, 0 being not protected and 8 being continuous immersion, the third and fourth X are letters specific to supplementary information and are optional.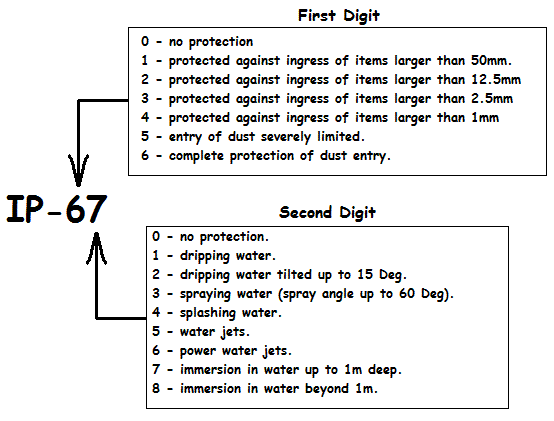 There are many manufacturers of cases that are IP rated, Peli cases are at the forefront of IP68 injection moulded cases and we at Protechnic can supply Peli cases and a raft of other IP68 rated cases at the most competitive prices. We are also able to manufacture our flagship product – The Exo case to IP56. With our 'in house' design and manufacturing team we can customise the cases to suit your exact requirements.