Flight Cases
HOW OUR FLIGHT CASES HAVE IMPROVED OVER OTHER MANUFACTURERS
One of the earliest product developments that Protechnic applied to the flight case design was to use box section extrusions. Most other flight case manufacturers use either a plain aluminium angle extrusion or what is known as a Christmas tree extrusion, this has an outer and inner section, this increases the strength over a plain angle but is nowhere near as strong as our exclusive box section extrusions that we use.
We also finish our flight cases by using either anodising or powder coating on our flight case extrusions making them more durable than traditional mill finish extrusions that are used by most other flight case manufacturers.
Traditional flight cases are also made with a laminated plywood panels that are riveted to the extrusion. While this is strong, we decided to use lightweight open core panels that are bonded to the extrusions allowing us to make the cases with a much cleaner appearance, lighter weight and using far fewer rivets in the construction which gives us a build time advantage over plywood flight cases.
We can include a neoprene bead seal which forms a splash-proof barrier between the lid and base of the flight cases.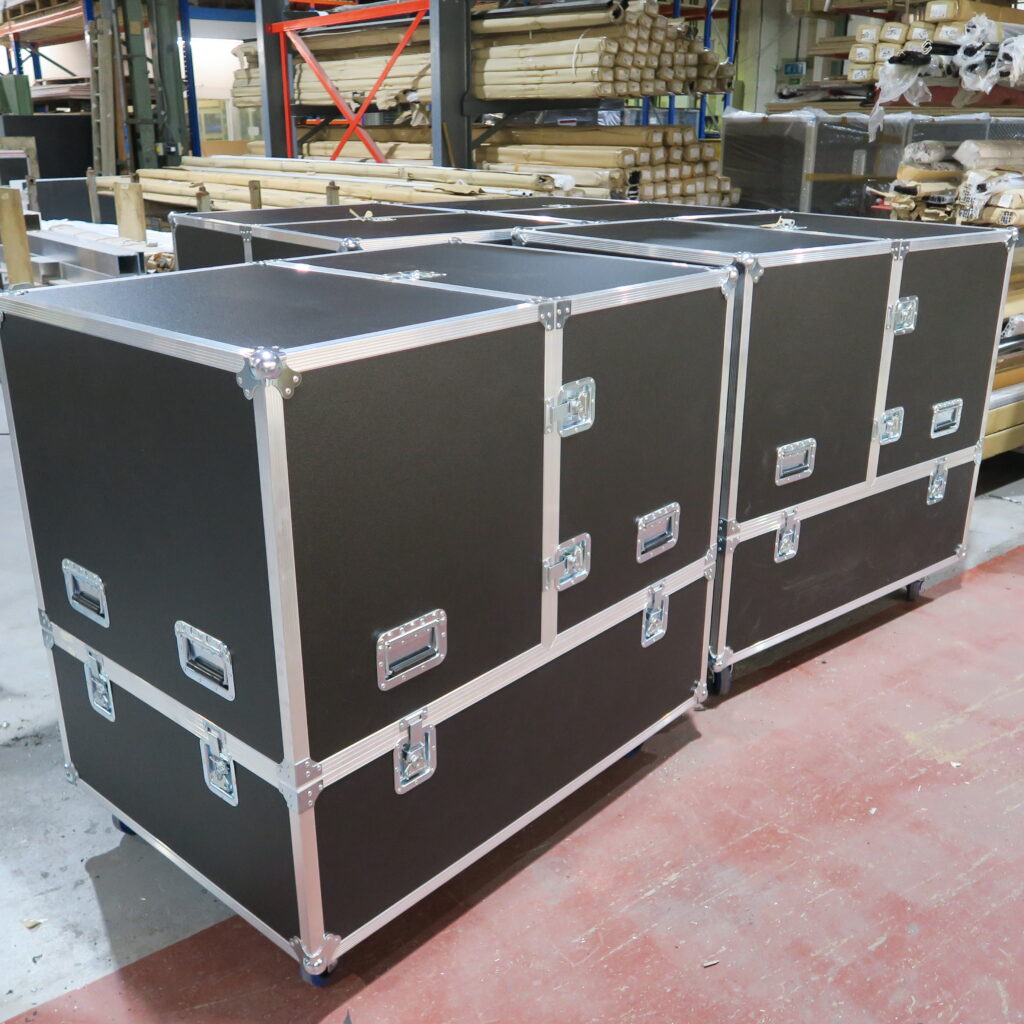 FLIGHT CASE CONFIGURATIONS
The flight case is a very strong and highly configurable design that enables us to build cases that are suited to a wide range of applications. The flight cases case be made in a wide range of configurations from standard road trunks, 19" rack cases, demonstration cases and the components.
With our Digital UV print facilities and a full range of panel colours and machined interior foam options available we are sure that our flight cases stand alone in terms of strength, durability and design.
Our flight cases are extensively used in a vast range of applications across any sector including Oil & Gas, Offshore, Medical / NHS, Aerospace, Education, Motorsport, MOD, Laser Measurements (LIDAR), Satellite Communications, Scientific Instrumentation, Audia Visual and Computer Systems.