Description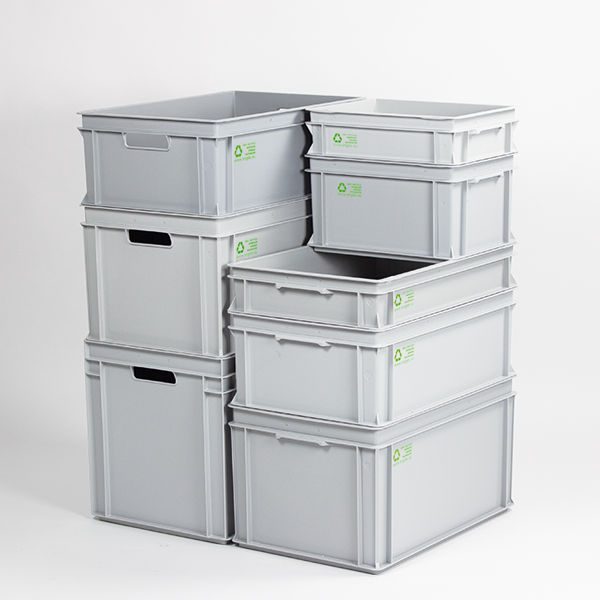 Our Normbox Euro standard plastic bins are the standard solution for almost every question in the field of transport and storage. We keep thousands of them in stock. The Normbox euronorm bins are made of new, unbreakable food-grade plastic, suitable for industrial use. Normbox stackable bins have a Euro standard format, they are adapted for transport on Euro pallets and ISO / block pallets. A Euro format pallet has a size of 1200 x 800 mm and an ISO pallet / block pallet has a size of 1200 x 1000 mm.
Loadability
With Normbox stackable bin you buy a product for industrial use. Characteristic of our Normboxes is that they can be dynamically loaded with their liter capacity in kilos. For example; Normbox bin with article number EN-6412-1 with a capacity of 20 liters stacked up to 2.15 meters (free height in truck on a pallet) can handle a load of 20 kg and in the stack of 380 kg. Dynamic load capacity is the permissible weight during transport on a truck, on a bad road the forces on a container are approximately 1.8 as great as when stored in a warehouse.
Environmentally friendly
Engels only supplies plastics free of cadmium or other harmful pigments. All our plastic can be perfectly recycled into new high-quality products, our E-line product line (E stands for Ecological – Economic). We are happy to take back our Normboxes when you no longer need them.