Description
Padded Divider Set for the Peli 1500 Case, To suit the Peli 1500 Protector Case.
This product offers great organization for your equipment inside the case, and it also provides adequate padding for extra protection from impacts.
Please see the video below for how to install this Product into your case.
Please note: the divider sets are currently in the process of being updated to an improved, yellow design, and as such the product you receive may differ to what is pictured.
Dimensions:
Int. Length (mm) 415
Int. Width (mm) 272
Int. Depth (mm) 100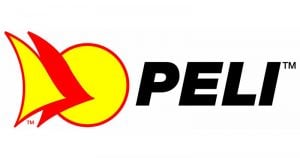 What is the difference between Peli and Pelican?
Peli Products is the trading name in Europe of Pelican Products Inc of Torrance, California.
To put it simply, the products are exactly the same but branded differently in Europe and the UK.
Peli Products (UK) is the UK distributor of the market-leading brand of protective cases, torches, and area lighting. Peli has been established for over 25 years and is an ISO registered company, ensuring quality systems and excellence in service.