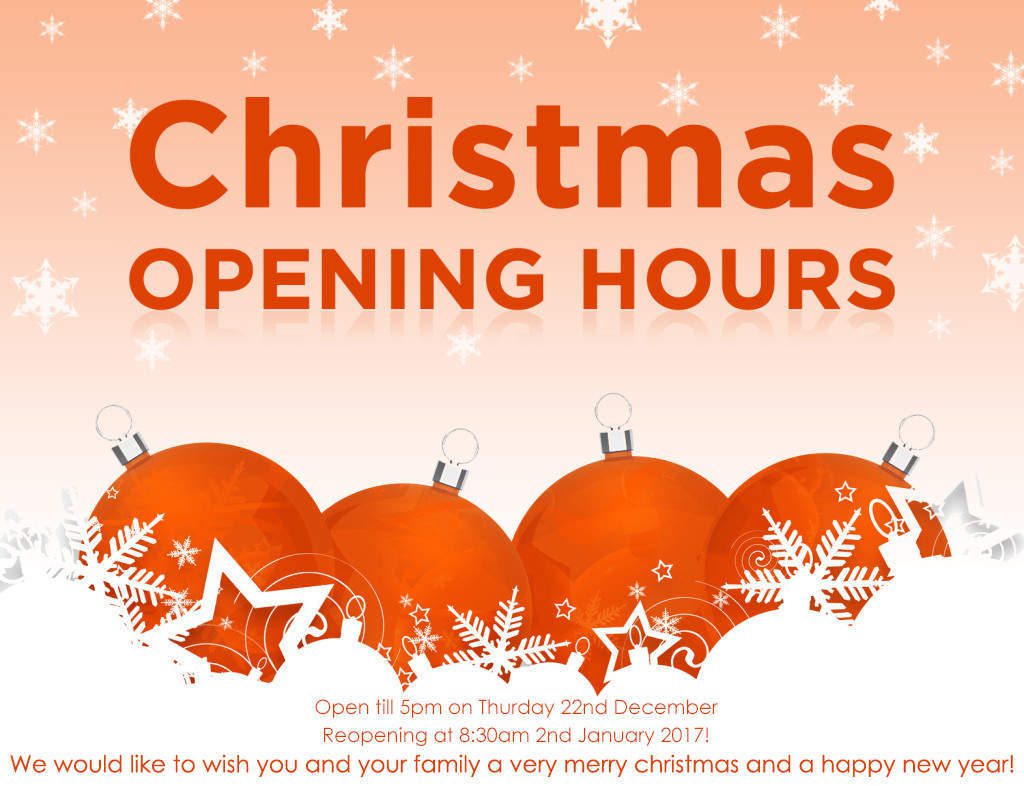 Christmas & New Year Opening Hours
Over the holiday period we will be reducing some of our operating hours. Our main production facility will close on the evening of Thursday December 22nd and will reopen to regular business hours on Monday 2nd of January.
In addition to this we will be closed on Friday 16th of December from 12:15pm to celebrate the Christmas season with our staff.
During this period our online services will remain available.
We would like to wish everyone a very happy Christmas and we look forward to 2017!

**Urgent email and technical requested will still be monitored.